Second Saturday of every month...yeah, baby!
From 5:30 pm until 7:00 pm
At Epicure Cafe
11104 Lee Hwy, Fairfax, VA 22030
Find out more...Harried Americans Web Site...
FREE! $10 donation suggested
The Harried Americans will present a one-hour early show during a SATURDAY HAPPY HOUR at the famous EPICURE CAFE, on the second Saturday of every month...
I'll be there with my Harried American band mates.

Plus guest artists...comedians...poets...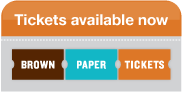 DANG! Gonna be some fun.